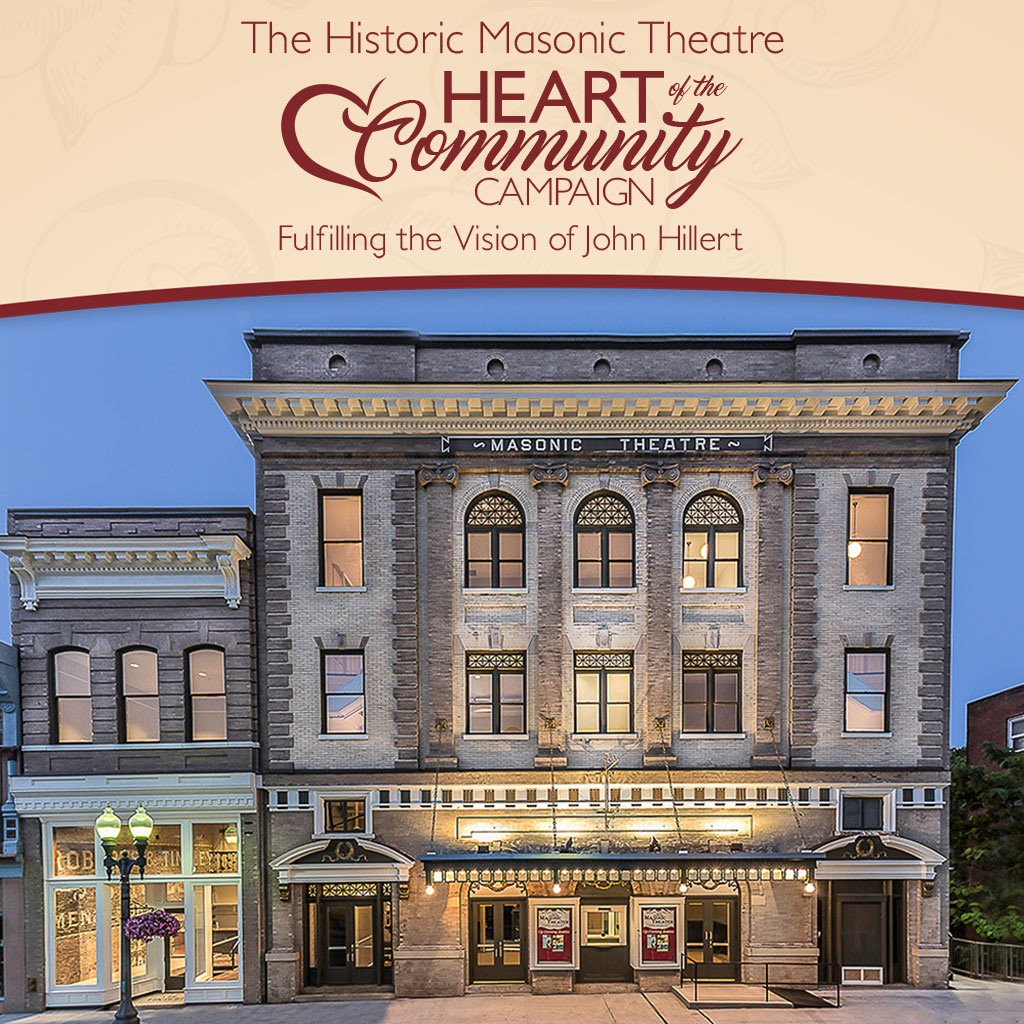 Heart of the Community Campaign
---
In the early 1900s, a philanthropic plan was conceived by members of Clifton Forge Masonic Lodge No. 166 to build a combined opera house/lodge to provide a magnificent gathering place for the community in the heart of the city. By 1906, their plan became "bricks and mortar" reality, and the Masonic Lodge and Opera House opened on Main Street. Years passed. Although highly successful during the Golden Age of Clifton Forge, time and a changing economy eroded the purpose and condition of the noble structure.
Then, in 2005, John E. Hillert, a visionary leader, uniquely gifted in inspiring others to recognize and embrace a common cause, and his wife, Gayle, retired to Clifton Forge. John helped form the Masonic Theatre Preservation Foundation in 2009, tasked to restore the Theatre to the community that loved and needed it. He worked tirelessly, along with a dedicated volunteer board of directors, to raise an incredible $6,900,000 to complete the work of physically restoring the once-elegant building to the community. On July 1, 2016, the restored Historic Masonic Theatre reopened.
YES! I WANT TO MAKE A RECURRING DONATION NOW.
Sadly, John Hillert passed away in May of 2017, but his legacy lives on. The Foundation Board has launched the "Heart of the Community Campaign" to raise $1,000,000 to give substance to the full vision of John Hillert; what we call our 'Three Ps': Preservation, Programs, and Partnership. Please join us in helping to make a lasting impact on the lives of others through the "Heart of the Community" Campaign.